Outdoor/external pedestal tiling & paving experts in Harrogate & North Yorkshire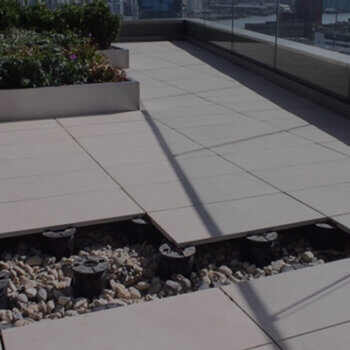 Outdoor/external pedestal paving is a system for placing exterior tiles and paving without the need for grouting; with the weight of the tiles to keep everything in place.
Superb draining and flexibility to manage cables and pipework
The pedestals create a completely flat paving surface and height changes can be made when the slabs are in place. Once in place this creates a void under the paving surface and this cavity allows rainwater to drain under the flags. This void also allows pipes, cables or drainage to be managed and made invisible.
Roof terraces, patios and verandas
Pedestal paving is great for roof terraces, patios and verandas. The pedestals can be attached to the thresholds of roof decks or terraces and, once in place, can be easily reconfigured or removed if they are not permanently installed in an area with adhesive and grout.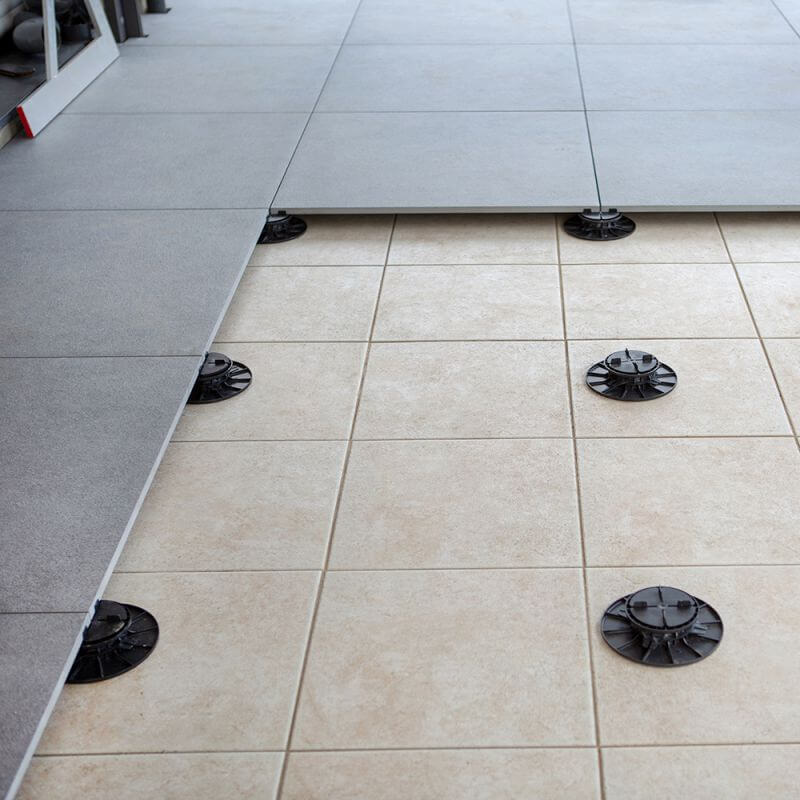 We understand that every job is different and has its own challenges. We can recommend and install the right bases to help you complete your project. Whether it's for an uneven, sloping terrain or for level ground that suffers from standing water, we've figured it all out, so you don't have to.
PRD Ceramics is a Harrogate-based external pedestal paving installation specialist, and we are available to discuss your requirements today.